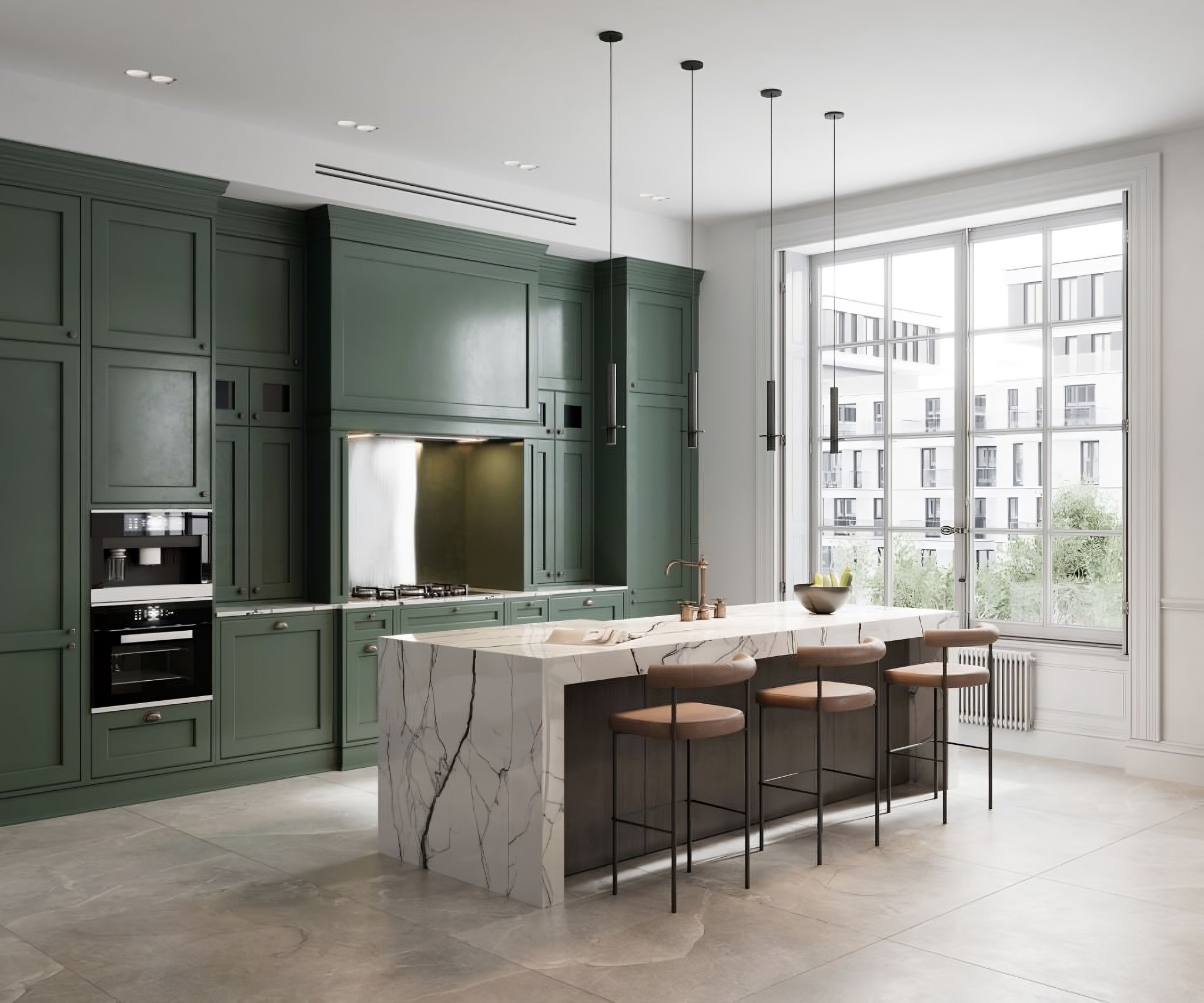 10 Timeless Marble Countertop Designs for South Florida Homes
Marble countertops have long been sought after for their luxurious appearance and exceptional durability. It's a timeless classic that has been used all around the world for centuries. In South Florida, where homes are unique and offer different styles, marble countertop designs remain a popular choice among homeowners. There are a number of different styles of marble that you can choose from, each offering a unique style and look. 
If you're looking to transform your kitchen or bathroom with a touch of timeless sophistication, Marble Granite Connection brings you an exquisite selection of marble countertop designs that will elevate the aesthetics of your living spaces.
Classic White Elegance
White marble countertops exude an air of timeless elegance that never goes out of style. The smooth, pristine surface adorned with subtle veining patterns creates a stunning focal point in any kitchen. Pair these countertops with dark cabinetry for a bold contrast or with light-colored cabinets for a clean and contemporary look.
Dramatic Black Beauty
For a touch of drama and luxury, black marble countertops are an excellent choice. The rich, deep hues of black marble bring a sense of opulence to your kitchen. When combined with metallic accents and ambient lighting, these countertops can create a high-end and sophisticated atmosphere.
Graceful Grey Tones
Grey marble countertops offer a softer and more versatile option for homeowners. The muted tones of grey marble effortlessly complement various kitchen styles, from modern to traditional. They also serve as an excellent canvas for showcasing colorful kitchen accessories and decor.
Serene Blue and Green Hues
Marble countertops with blue or green veining add a unique and captivating touch to your interior spaces. These striking designs evoke a sense of serenity and harmony, making them an ideal choice for coastal-inspired or contemporary homes.
Calacatta Marvel
Calacatta marble is renowned for its luxurious appearance, featuring a bright white background with bold and elegant gold veining. The distinct pattern of Calacatta marble countertops offers an eye-catching focal point that elevates the overall aesthetics of any kitchen or bathroom.
Carrara Chic
Carrara marble countertops, with their soft grey veining on a white background, embody classic Italian elegance. These countertops effortlessly blend with various design styles and color schemes, making them a versatile choice for homeowners seeking understated sophistication.
Creamy Dreamy Ambiance
Cream-colored marble countertops exude a warm and inviting ambiance. The soft and subtle veining patterns in cream marble create a sense of tranquility, making them an excellent choice for cozy and comfortable kitchen spaces.
Regal Red Hues
For a truly bold statement, opt for marble countertops with red or rose-colored veining. These captivating designs add a touch of regal opulence and create a stunning contrast when paired with neutral cabinetry.
Artistic Arabescato
Arabescato marble countertops showcase intricate and artistic veining patterns that resemble delicate brush strokes. These designs infuse your kitchen with a sense of artistic charm and serve as a conversation piece among guests.
Exotic Emperador
Emperador marble countertops boast a warm, earthy tone with beautiful brown veining. These captivating designs add a touch of exotic allure to your kitchen, complementing natural wood cabinetry and earth-inspired decor.
When choosing from these remarkable marble countertop designs, remember that Marble Granite Connection offers precise and professional installation services. Proper installation ensures that the beauty and durability of your marble countertops remain intact for generations to come.
Marble countertop designs provide an everlasting appeal that stands the test of time. Whether you desire a classic, contemporary, or unique look, marble offers a plethora of choices to suit your style and preference. At Marble Granite Connection, we take pride in helping South Florida homeowners discover the perfect marble countertop designs that enhance the beauty and value of their homes.