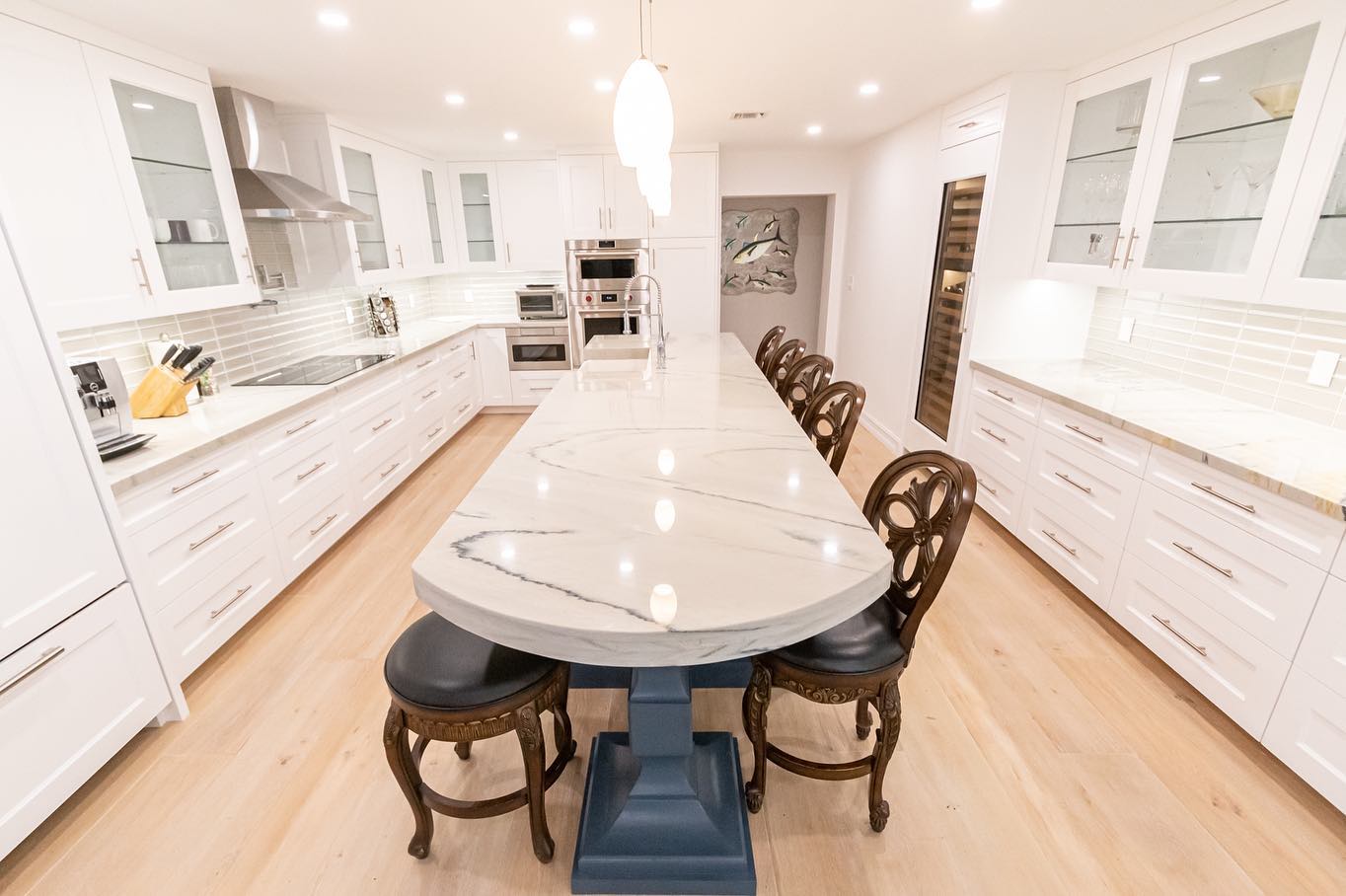 Alternatives to Marble Countertops
Marble countertops are seen as the best tops you can get for your kitchen or bathroom. The bright color and unique patterns paired with the amazing durability make it something that everyone wants. New countertops are something that is thought of during every home renovation project, and marble countertops might be something that sounds intriguing to add to your home. Considering the pros and cons of marble is something everyone must do in order to determine if it's right for them.
It's hard to steer away from marble since it's timeless, flexible and has a premium texture you can't find anywhere else. It also offers a wide range of veining and colors that can fit into any home design. The most intriguing thing about marble is that it increases your home's value. However, marble is also one of the most expensive countertop solutions on the market, so it's understandable why you would want to steer away from it. Marble Granite Connection wants to suggest some alternatives to marble countertops that can give the same look and feel without breaking the bank.
Marble Look-Alike Options
Marble offers many benefits, which is why so many people can fall in love with it so easily. Even with these benefits, the cost can make it not seem like the best option. This is why it's important to know about some of the stone alternatives that look just like marble. Thanks to advanced technology, it's now possible to recreate the marble look for a fraction of the cost.
Granite
Many people are often thrilled to find out that granite can closely resemble the look of marble. Granite is often the first choice for many people before they even consider marble. Granite is an igneous rock meaning it is more durable than marble. Since they are both naturally porous stones, they will both stain over time if not treated properly.
Engineered Stone
Engineered stone is just another name for quartz. Quartz is a nonporous stone, meaning it doesn't need the same level of maintenance as marble countertops. Quartz comes in a large range of patterns and designs that closely resemble marble.
Compact Surface
Compact surface countertops offer the same white veining that marble offers and is a much more affordable option. Next time you consider a home renovation, ask about compact surface countertops. You may be surprised by what you find.
Get New Countertops Today!
It's time for you to sit back and relax while the pros at Marble Granite Connections take care of your countertop installation. We'll transform your home in the best way possible! If you're looking to schedule a countertop installation or have any other questions about what we can do for you, visit our contact page or call us at 954-783-2118.