Granite Countertop Repair Plantation
Granite is a natural stone that is highly prized for its beauty and durability. It can be found in homes, businesses, and other buildings all around the world, and is a popular choice for countertops due to its attractive appearance and strength. There are many different colors, patterns, and textures of granite to choose from, making it easy to find a style that fits with the current interior design of a home. 
Not only does it have stunning aesthetics, but it's also very durable. It is considered one of the most durable natural stone materials for countertops and is resistant to scratches, stains, and heat. However, even granite can sustain damage over time. If your granite countertops in Plantation, Florida are showing signs of wear, Marble Granite Connection can help with repair and restoration services. 
Marble Granite Connection has been serving the Plantation area for over two decades, and we have a team of granite repair specialists who are knowledgeable and experienced in all aspects of granite care. From cleaning and polishing to full restoration, we can provide the services you need to keep your granite countertops looking beautiful and in top condition. Whether you have a residential or commercial property, we can help you maintain the elegance of your granite surfaces. Contact us today to learn more about our granite repair and restoration services in Plantation, Florida. 
Marble Granite Connection Knows Granite Countertop Repair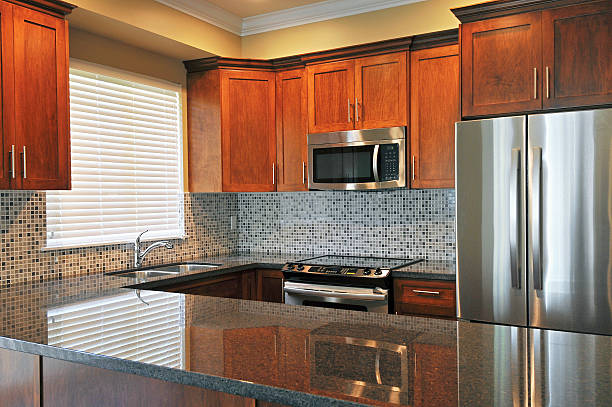 If you've noticed that your countertops are showing signs of wear and tear, you might be tempted to try to fix them yourself in order to save money. While it's true that hiring a repair specialist can be costly, it's important to remember that granite countertop restoration and repair is not a simple task. It requires a significant amount of time, training, and equipment to do the job correctly. If you don't have these resources at your disposal, attempting a DIY repair could actually result in further damage to your countertops, not to mention the possibility of injuries. Rather than wasting your time and potentially causing even more problems, call the experts at MGC in Plantation, Florida to handle all of your granite countertop repair needs. Trust us, it's worth the investment in the long run. 
Granite Countertop Repair Advantages in Plantation, Florida
Selecting MGC for granite countertop repair in Plantation, Florida allows you to take advantage of a variety of benefits for your home and yourself. Here are just a few of the perks you can expect when you opt for professional restoration and repair of your granite countertops:
Increased Property Value:

As a resident of South Florida, you probably already know how in-demand the housing market is in the region. Currently, the demand is higher than ever before. Many people are seeking out South Florida as their desired place of residence. One way to make your home stand out among the others in the area is through attractive features like granite countertops. However, you don't want to risk damaging this valuable asset by attempting to repair it yourself. MGC offers professional granite countertop repair services in Plantation. Our team will expertly fix any issues, adding value to your Plantation home. 

High-Quality Work:

MGC has the expertise and craftsmanship to successfully restore your granite countertops. While it may seem like a simple task, it is actually a specialized trade that requires a specific approach to rejuvenate natural stones like granite. Don't risk hiring an unreliable or unskilled company for the job – trust MGC to bring your granite back to its former glory. 

Cheap is Expensive:

Your kitchen, bathroom, and patio countertops are crucial to the value and appearance of your home. For this reason, it is essential to have a professional service take care of any necessary restoration or replacement. MGC in Plantation, Florida has the expertise to ensure that your granite countertops are expertly handled. 
Common Granite Countertop Damages
Although granite countertops are known for their durability, they are still made from natural stone and can sustain various types of damage over time. Fortunately, MGC can repair these damages and make them disappear. Some common issues we address include:
Hole Repair:

Have you noticed any chips or holes on your granite countertops? This is a common occurrence for countertops that have been utilized for an extended period of time. But don't worry, MGC is here to help repair and restore your countertops to their former glory. No more unsightly chips or holes – we've got you covered. 

Lippage:

If your granite countertop has developed lippage, it is likely due to an uneven height. This can be caused by poor installation or issues with the floor setting. Fortunately, MGC can fix improper installations and properly install your countertop to prevent lippage from occurring. Don't let uneven countertops ruin the beauty of your kitchen – let MGC help.

Scratch Removal:

Countertops are prone to scratches, a type of damage that is difficult to avoid, especially in high-traffic areas such as the kitchen. While it may take a while before scratches become visible, our team is dedicated to rejuvenating your countertops and making them look as good as new. Don't let scratches ruin the appearance of your countertops, let us take care of it for you.

Stain Removal:

Granite and other natural stones have a propensity for staining due to their porous nature. These surfaces can easily absorb various substances, causing a change in color on your countertops. Fortunately, MGC offers sealing and stain removal services in Plantation to help protect your investment. By sealing your countertops when they are first installed, you can prevent potential staining and keep your natural stone looking beautiful for years to come.
Granite Countertop Maintenance in Plantation
Granite countertop repair and restoration in Plantation are needed in order to keep their amazing appearance. This procedure is needed every few years depending on the amount of foot traffic a certain area sees. Regardless of the living environment in your residential or commercial property, an annual professional service for your natural stone can help keep it looking amazing and healthy. 
In most cases, a standard cleaning of stone surfaces will suffice. Areas that see heavy amounts of traffic, however, will start to see signs of wear at a more rapid rate. These spots will need maintenance in order to keep the same appearance as the rest of the home. 
Marble Granite Connection provides the finest services by offering incredible customer service, product education, education on what type of natural stone is best for them, and what cleaning procedure is best for each type of stone. Our natural stone repair and restoration in Plantation will make sure your granite countertops look as good as when you first had them installed. If you're looking for granite countertop maintenance, visit our online contact form today.