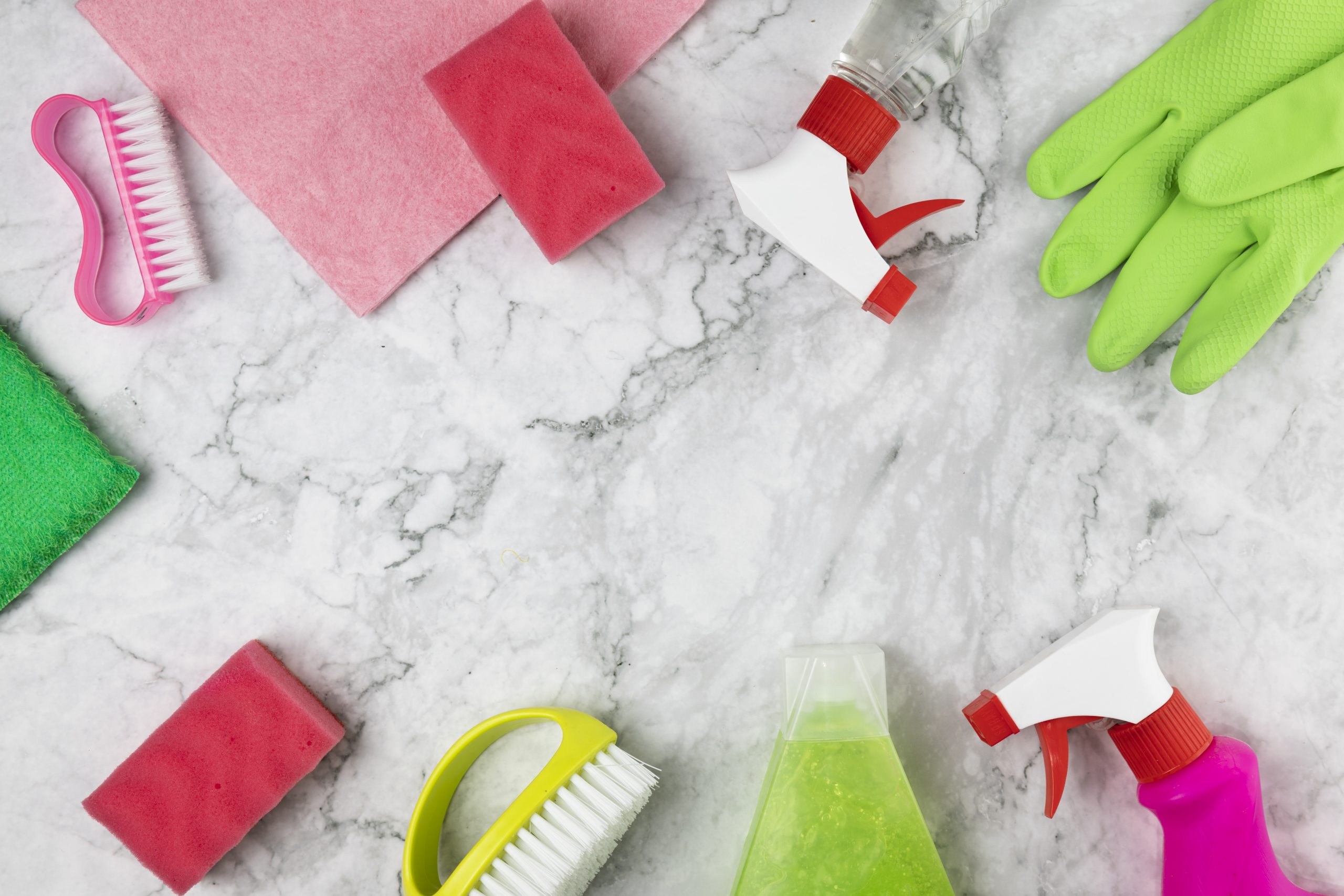 How To Clean Marble Countertops
Is Marble Hard to Clean?
So, you've decided to remodel your kitchen. You've looked at cupboards, sifted through Pinterest, and decided on appliances. The next big question is what kind of countertop will you choose? After much thought you select marble. Installation day comes and your brand new custom marble countertops are ready to become the focal part of your kitchen and the envy of your neighbors.
Now that you have these stunning marble counters how do you keep them clean? Florida homeowners are often times scared at the prospect of how to clean their marble countertops. In this blog, we will look at how to clean your marble counter and keep them looking shiny and new.
How Do You Clean Marble Counters?
Cleaning marble countertops and backsplashes is actually simpler than you'd think, but, as with maintaining any surface (especially ones that get as much traffic as a countertop), you need to know what you're dealing with. Daily marble cleaning should be part of your kitchen cleaning routine but there are some special Jedi Cleaning tactics you need to summon when your neighbor "accidentally" pours too much wine into her glass and spills an entire bottle of Malbec across the length of your beautiful, white marble island. Then there are the times when your little bundle of joy wants to feed themselves and end up feeding spaghetti sauce to your marble counter. Not to worry, after reading this blog you will become a marble cleaning pro—here's how to clean marble and make it stay that way.
Marble is more porous than most other countertop materials such as soapstone, quartz, and even wood. As a result, it can be more susceptible to etching (tiny surface scratches), staining, and even changes to the stone itself. Because of this, you will want to perform regular cleaning and sealing on your marble counters.
Sealing Your Pompano Beach Marble Countertops
Regardless of what type of marble you select it is super important that you have it sealed once every few months. While sealants do not make the stone impervious to stain, they do ad a defensive layer and help to make the stone stain-resistant. This layer will give you a bit more time to grab a rag or towel and clean up that spill before it has the opportunity to stain the stone. It is always a good idea to invest in some coasters and placemats for those high traffic areas like breakfast bars and coffee counters.
Daily Cleaning of Your Marble Countertops
For routine daily cleaning, and to pick up occasional spills it is best to use warm soapy water and a non-abrasive sponge or cloth. Note that marble does not like acid so stay away from cleaning agents that contain acids, also stay away from citrus (lemons) and vinegar-based cleaners.
How to Clean Stains On Marble Counters
For those times that you don't catch those pesky spills and they are allowed to settle on your marble surface, not to worry, all hope is not lost. For most food stains it's recommended that you use a solution of a few drops of ammonia and 12% hydrogen peroxide. For oil-based foods such as salad dressings and vinaigrettes, a mixture of detergent and acetone can be used to gently dissolve the oils.
How To Correct Etching
Scratches are inevitable, after all, it's a home and not a museum, so your marble countertops will be used.  For light scratches, you can try buffing the area with a dry #0000 steel wool, however, if the scratches are any deeper than surface level we recommend that you call in a professional to assess the area and perform maintenance. Marble & Granite Connection not only sells marble countertops we also provide professional re-sealing and maintenance services in South Florida.
The etching issue also gives marble the reputation of being finicky and hard to clean. Yes, you don't want to use some common and acidic natural cleaners like vinegar and lemon juice. But other than that, marble is just like other natural stones: durable, easy-wearing, and really easy to clean.
Get Marble Countertops In Pompano Beach
When you're ready to get a quality marble countertop installed on your kitchen, contact the professional team at Marble & Granite Connection today! Marble & Granite Connection has been providing quality countertops for many years, making us one of the most experienced and established marble, granite, and quartz countertops providers in all of South Florida. We are confident that when you choose Marble & Granite Connection for your marble countertops, you'll be absolutely happy with our work. To get a quote contact us today at 954-783-2118 or click here to drop us a line.