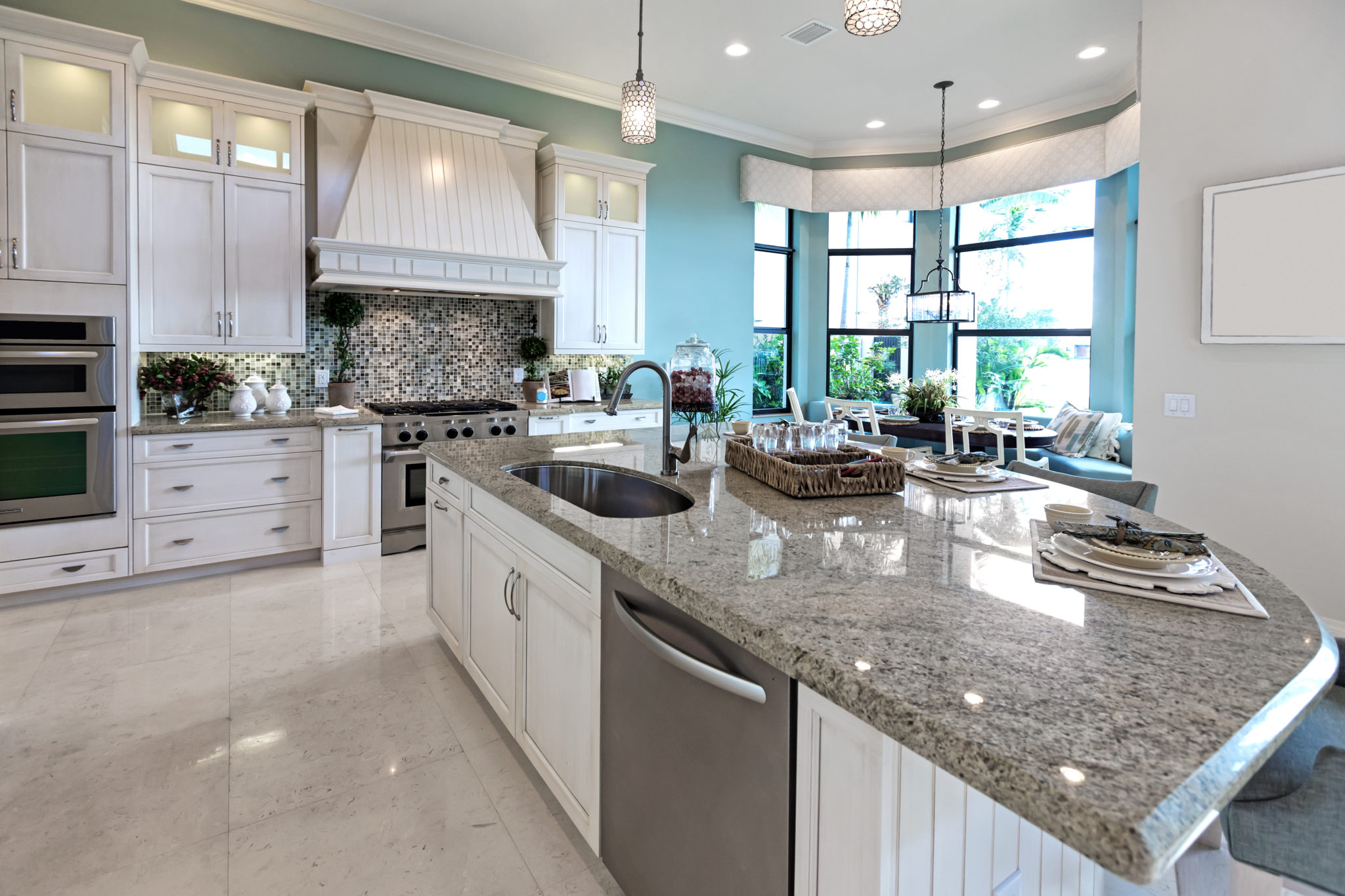 How to Seal Granite Countertops
The process of sealing counters is one that will make your granite countertops shine like new and give them the longest possible life. A majority of homeowners will consider the pros and cons of each type of countertop material before making the decision to have them installed. While granite countertops do require some maintenance, they are still worth it due to the beauty and value they add to your home. If you're looking for a material that doesn't require sealing, quartz countertops are an amazing choice. 
MGC wants to help you in the situation that your countertops fail the water test. Here is everything you need to know for sealing granite countertops.
Is Granite Porous?
This is an important question for homeowners who are looking to remodel their kitchen or bathroom. Renovations can be expensive so it's important to have all the necessary information before making a decision. Granite is a porous material that requires sealing in order to be protected from liquids. In order to know if it's time to reseal your countertops, you should perform the water test.
The Water Test. Is It Time to Seal Granite Countertops? 
The water test is a simple test and is conducted in the following way.
Pour a ¼ cup of water onto your granite countertops

Time the moment it was poured to the moment it is absorbed

If the water was repelled, you DO NOT need to seal

If the water was absorbed and left a dark spot, you DO need to seal your granite countertops.
Granite Water Absorption
Instant water absorption means you should apply a few layers of granite sealant annually and wipe off any spills quickly.

4 to 5-minute water absorption means you will need a few layers of sealer but you only need to reseal every 3 to 5 years. 

10-minute water absorption means you need a single layer of sealer and it may need to be reapplied after many years. 

30-minute water absorption or no absorption means there is no need for a sealer at this time.
How to Seal Granite Countertops
Before your seal granite countertops, make sure to do the water test. If your granite countertops are absorbing liquids then a sealer can prevent serious damage. A sealer will not make your countertops shine. Polishing will make them shiny. 
Perform The Water Test:

Refer to the testing instructions above to know if it's time to seal your countertops.

Natural Stone Sealer:

You'll need a sealer that is meant for natural stone. MORE Surface Care has a great selection of stone-safe options.

Read Sealer Instructions:

Before using the sealer, make sure to read the instructions and warnings to know the exact details.

Clean Granite Countertops:

It's important to clean your countertops before sealing them. 

Apply The Sealer Evenly:

Spray the bottle of sealer a generous amount on the countertop and let the sealer absorb into the granite stone for about twenty minutes. Make sure to check the instructions on the sealer for exact instructions for that brand.

Wipe Off The Sealer:

In some cases, a second layer may need to be applied. Some brands require a second layer so make sure to read the instructions for exact timing and layers. 

Do Not Use The Countertop For 48 Hours:

After following all instructions, DO NOT use the countertops for 2 full days.
Looking For Countertops?
New countertops can reinvent the way you view your home. If you're looking for countertop inspiration or you're ready to have them installed, visit our contact page today to get started.