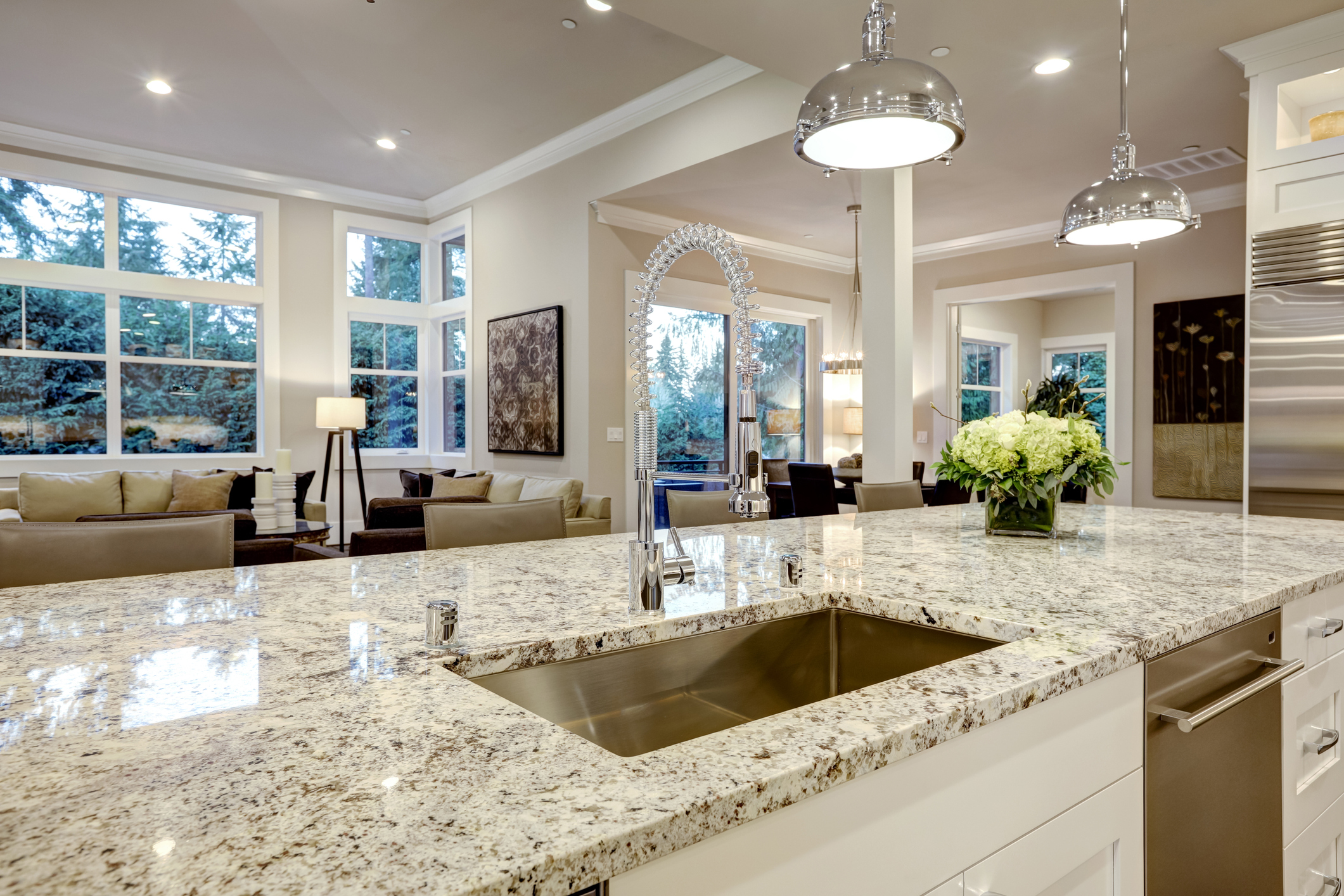 How To Seal Your Granite Countertops
How To Seal Your Granite Countertops
If you had new granite countertops installed, the first thing you need to do is ensured that they are sealed. Sealing your granite countertops is the only way you'll know they will shine like new and have a long life span. Homeowners across the country will consider the different maintenance needs when considering what countertop material to install. Granite doesn't require major amounts of maintenance and can add value and beauty to your home. 
Granite countertops are made of different natural materials and quartzite. The different styles that granite comes in make it a perfect choice for all sorts of different environments. Granite is also very resistant to stains and other common damages. Ensuring that your granite countertops look good at all times can take more than just the occasional wipe-down. That is why sealing your granite countertops is so important. 
Marble Granite Connection has been dealing with countertop installation for years now and we want to help you know the correct way to seal your countertops. If you need assistance, don't hesitate to reach out to our incredible team. 
Is Granite a Porous Material?
Many homeowners wonder if granite is considered a porous material. Granite is a porous material which is why you need to ensure they are sealed correctly. Not sealing your granite means liquids will penetrate your countertops and leave large stains and discolorations. The best way to know if you need to reseal your granite countertops is by doing a water test. 
The Granite Countertop Water Test
If you are wondering if it's time to reseal your granite countertops, then perform this easy test to find out. Follow these steps:
Pour ¼ cup of water on our granite countertops

Time how long it takes for the water to be absorbed into the granite

If the water is not absorbed and remains on the countertop, then you don't need to reseal

If the water is gone and there is now a dark spot instead, this means you need to reseal your countertops. 
Granite Water Absorption
Water absorbed instantly means you need to apply a few layers of sealant

4 to 5 minutes means you'll need multiple layers of sealant and you should reapply every 3 to 5 years

10 minutes means you'll only need one to two layers of sealant and should reapply after many years have passed.

30 minutes or more means you don't need to seal and won't need to for some time. 
Sealing Your Granite Countertops
Once you've performed the water test, now it's time to apply sealer. No sealer will make your granite 100% safe from liquids, but they give you plenty of time to wipe the liquid away before it's too late. 
Step 1: Find a quality granite sealer. Safe and proven options include MORE surface care and Stone + Quartz cleaner. 

Step 2: Carefully read through the sealer instructions. Each sealer will most likely have different steps 

Step 3: Make sure your granite countertops are completely cleaned and wiped down. 

Step 4: Apply the sealer evenly across the countertops

Step 5: Wipe off the sealer after the recommended amount of time. You may want to apply one or more layers of sealant depending on what the water test produced. 
Need Help Sealing Your Granite Countertops
Sealing your granite countertops is an important step to ensuring they last as long as possible and look good in the process. If you need help maintaining and sealing your granite countertops, Marble Granite Connection is here to help. Our team has been dealing with every natural stone countertop and we know what it takes to make them shine once more. Visit our contact page if you need assistance with the countertops found in your home.