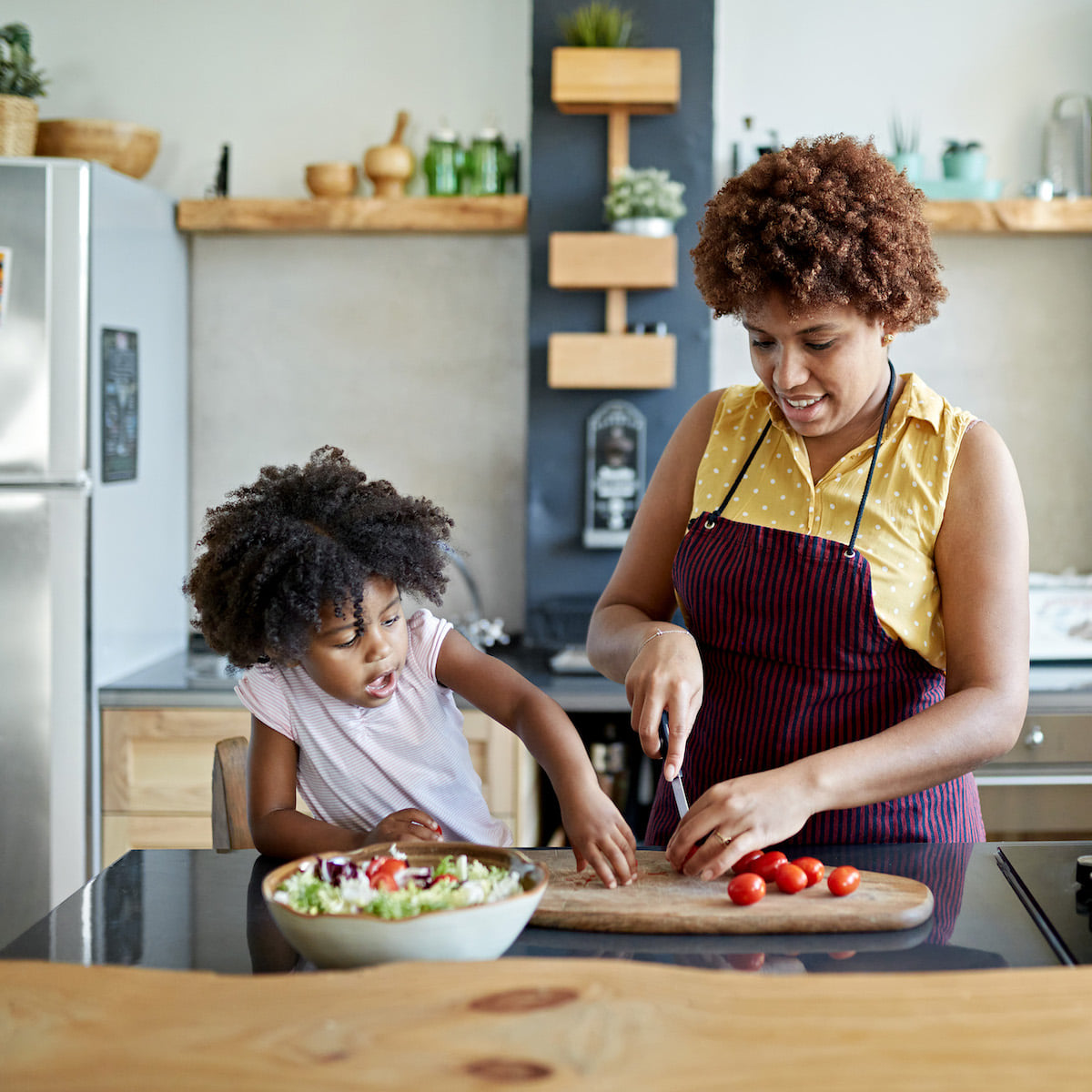 Lively Kitchen? What Countertop Is The Best For You?
No two kitchens are the same, so which countertops will work best for you and your kitchen? In a kitchen that sees a lot of activity and movement, it's no surprise that scratches, burns, stains, and other damages will appear over time. Thankfully, there are lots of different options with prices that will fit almost any budget!.
Our countertop experts have done testing on the most popular and widely used countertops to make sure you have the best information available when making your next countertop decision. We tested the most common types of damage a countertop can experience including cuts, stains, burns, abrasion, and impact. 
Through our testing, there wasn't much difference between the varying materials. Find the details of each material down below!
Granite
No two pieces of granite are alike, with each slab having different patterns, colors, and costs. Granite was able to put up with the worst of it including scratches, cuts, and heat damage. When properly taken care of with polish and matte finishes, there were no signs of staining either. The one big downfall of granite is its susceptibility to chipping.
Quartz
While not exactly stone, it has a similar look with less attention required. Heat damage proved to be no problem for quartz and had no problem resisting scratches, cuts, and stains. Similar to granite, quartz can suffer problems with chipping and general impacts.
Limestone, Marble, and Soapstone
Limestone and marble are materials everyone has heard of and seen before. Through testing, these two materials were able to resist all sorts of damage, scratches, and abrasions. Soapstone, which isn't seen as often, was also very good at handling heat damage. Marble was however damaged by heat.
Laminate
Laminate has been around for a while but has recently seen improvements thanks to better technology. Affordable and easy to install, the laminate was very resistant to stains and heat but saw some damage from cutting and scratching. A cutting board would be recommended.
Solid Surfacing
A material with a lot of versatility, the solid surfacing can be used almost anywhere like sinks, backsplash, and of course counters. In our testing, solid surfacing did a good job at repelling stains, impacts, and heat. On the other hand, it saw damage coming from cuts and scratches fairly easily. 
Recycled Glass
Unique, elegant, and environmentally friendly. Recycled glass offers incredible design potential with strong and resistant material. Through testing, we found there was little to no damage from stains, cuts, scratches, and heat. The only downfall was some cracking found during heat and impact tests, but this mainly varied by material and brand.
Butcher Block
Easy to install and easy to maintain, butcher block is extremely resistant to the elements and can be sanded to remove any blemishes that arise. Susceptible to nicks and scratches but proved itself against oil stains, heat, and general wear and impact