Marble Countertop Repair in Boynton Beach
If you reside in Boynton Beach, Florida, and require top-notch marble countertop repair services, look no further than Marble Granite Connection. We comprehend the significance of addressing any issues your marble countertops may encounter, be it minor imperfections or substantial damage. Our dedicated team possesses the expertise to provide superior repair solutions that will revitalize your marble countertops.
Rest assured that at Marble Granite Connection, we leave no stone unturned when it comes to repairing your marble countertops. Our team possesses the necessary know-how and employs state-of-the-art techniques to address a wide range of issues, including chips, cracks, and scratches. We guarantee that our repairs will seamlessly integrate with your existing marble, resulting in a flawless and aesthetically pleasing surface.
At Marble Granite Connection, we go beyond repairs and also provide top-notch installation services for new marble countertops. Our experienced team is well-equipped to assist you in selecting the ideal marble slab that complements your aesthetic vision. We offer a range of customization options, including various edge profiles and sink cutouts, to ensure that your new marble countertop perfectly reflects your style and preferences.
At Marble Granite Connection, we place great emphasis on customer satisfaction. Our primary goal is to provide unparalleled service and value to our clients in Boynton Beach. Regardless of whether you need repairs or installations for your marble countertops, our dedicated team will go above and beyond to surpass your expectations. Don't hesitate to get in touch with us today and discover the full extent of our comprehensive marble countertop repair and installation services.
Marble Granite Connection Knows Marble Countertop Repair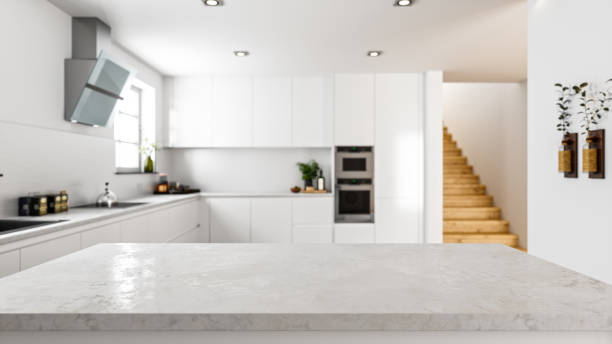 If you're facing problems with your marble countertops, it's crucial to rely on skilled professionals for the repairs. Trying to fix it yourself without the right expertise and tools can potentially make the situation worse and lead to safety concerns. At Marble Granite Connection, we're here to help with our dependable marble countertop repair services in Boynton Beach, Florida. Our experienced technicians are equipped with advanced equipment and techniques to ensure effective repairs.
We recognize the significance of preserving the quality and aesthetic appeal of your marble countertops. That's why we're committed to delivering top-notch service at a fair price. Our goal is to restore your countertops to their original condition, ensuring that you receive the best value for your investment.
Avoid the potential for additional countertop damage by entrusting the repair job to our capable team. Marble Granite Connection is fully equipped to handle all your marble countertop repair needs in Boynton Beach. With our professional and knowledgeable staff, you can rest assured that your countertops will receive the attention they require. Take the first step towards restoring your countertops by reaching out to us today and scheduling an appointment.
Marble Countertop Repair Advantages in Boynton Beach, Florida
If you're in Boynton Beach and need expert marble countertop repair services, look no further than Marble Granite Connection (MGC). We are a leading countertop installation and repair company serving the South Florida region. Our team of skilled experts has a proven track record of delivering outstanding results, ensuring that your marble countertops regain their original beauty and functionality. By choosing MGC for your marble countertop repair, you can experience the following advantages:
Enhanced Property Value: Investing in professional marble countertop repair with MGC can significantly increase the value of your property. In Boynton Beach's competitive real estate market, buyers are attracted to homes with stunning features like marble countertops. By restoring and repairing your marble countertops with our expertise, you can enhance the overall appearance of your home and make it more appealing to potential buyers.

Unmatched Craftsmanship: At MGC, we take pride in our unmatched craftsmanship when it comes to marble countertop repair in Boynton Beach. Repairing and restoring marble countertops requires precise techniques and specialized tools to ensure a seamless outcome. Our skilled professionals have the expertise and experience to handle all types of marble countertop repairs, preserving their original beauty and durability.

Cost-Saving Solution: Choosing MGC for marble countertop repair in Boynton Beach can save you money in the long run. While it may be tempting to opt for cheaper or inexperienced repair services, it often leads to subpar results and additional expenses in the future. Poorly repaired marble countertops can be unsightly and may develop structural issues, requiring further repairs or even replacement. By entrusting MGC with your marble countertop repair needs, you can be confident in receiving high-quality repairs that maintain the appearance and longevity of your countertops, ultimately saving you money.
Common Marble Countertop Damages
Chips and holes in your marble countertops can be unsightly and diminish the overall appeal of your kitchen or bathroom. At Marble Granite Connection, we understand the importance of a flawless countertop surface. Our skilled technicians will meticulously repair these imperfections, ensuring that your countertops regain their pristine beauty and charm.
If you're dealing with uneven heights in your countertops, our lippage correction services are here to help. Whether it's due to poor installation or changes in your flooring, our team will rectify the issue and ensure that your countertops are installed correctly. Not only will this enhance the visual appeal of your countertops, but it will also promote their long-lasting durability.
Scratches can mar the appearance of your marble countertops, particularly in high-traffic areas like the kitchen. Rest assured, our experts possess the expertise to eliminate scratches and revitalize the look of your countertops. Utilizing advanced techniques and equipment, we'll seamlessly repair the scratches, leaving your countertops looking as good as new.
While quartz is known for its stain-resistant properties, unforeseen incidents can still occur. In the event of any stains on your countertops, Marble Granite Connection offers comprehensive sealing and stain removal services. Our skilled team will ensure that your countertops are properly sealed during installation, minimizing the risk of future staining issues and preserving their beauty for years to come.
Marble Countertop Maintenance in Boynton Beach
Keeping your Marble countertops in top-notch condition is vital for maintaining the appeal of your Boynton Beach home or business. Regardless of the level of foot traffic in your space, regular maintenance and repairs are necessary to keep your natural stone looking its best. It's recommended to have your Marble countertops professionally serviced annually to keep them in pristine condition. If you have a busy space with high foot traffic, you may need more frequent repairs to keep your countertops looking their best. Investing in professional Marble countertop repair services can help you maintain the quality and beauty of your natural stone for years to come.
At Marble Granite Connection, we're committed to providing high-quality services that include excellent customer service, product education, and guidance on choosing the right natural stone for your needs. Our Marble countertop repair services in Boynton Beach will restore your countertops to their original beauty, giving you the confidence to display your space. Contact us today to schedule a maintenance or repair appointment and keep your Marble countertops looking like new.