If you need marble countertop repair services in Coconut Creek, choose Marble Granite Connection. We understand the challenges that marble countertops face from daily use, accidents, and the environment. Our team is dedicated to providing top-tier repair solutions that will make your countertops look like new again.
Our highly skilled professionals are experienced in a wide range of marble repair techniques, including restoration and polishing. We use cutting-edge equipment to ensure the best results for every project. Whether you have a minor scratch or a bigger imperfection, we have the expertise to restore your marble countertop to its original beauty. We also specialize in matching colors and patterns to seamlessly integrate our repairs with the existing look of your marble.
At Marble Granite Connection, our commitment is to customer satisfaction. Contact us today to learn more about our marble countertop repair and installation services in Coconut Creek. Our team is excited to help you preserve the timeless beauty and durability of your countertops. With Marble Granite Connection, you can expect results that go above and beyond your expectations and provide exceptional value for your investment.
Marble Granite Connection Knows Marble Countertop Repair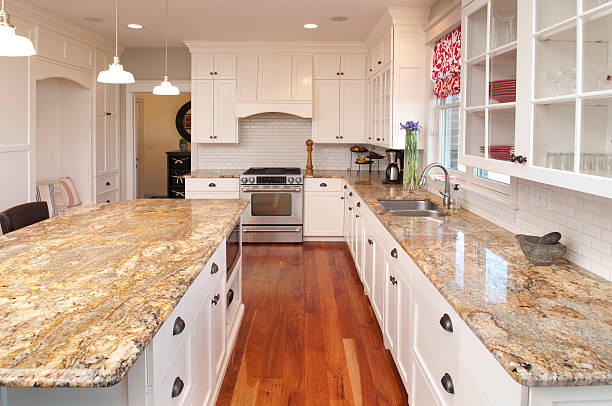 If you're having problems with your marble countertops, it's important to hire experienced professionals to repair them. Trying to fix them yourself without the right skills and tools could make the problem worse and cause more damage. When it comes to top-quality marble countertop repair in Coconut Creek, Florida, Marble Granite Connection is the best choice. We have the latest tools and methods to restore your countertops to their original beauty.
Our team of skilled technicians knows how to bring your marble countertops back to life. We understand how important it is to maintain the beauty and durability of your investment. At Marble Granite Connection, we are committed to providing excellent service at an affordable price. Our main goal is to restore your marble countertops and give them a fresh new look.
Marble Countertop Repair Advantages in Coconut Creek, Florida
Our expertise stands out in South Florida, offering unparalleled solutions for homeowners. With years of experience and a highly skilled team, we assure remarkable outcomes that enhance your property's allure and value. MGC is your trusted partner for all your marble countertop repair necessities, delivering a host of advantages tailored to your precise preferences:
 Elevated Home Value: In the competitive real estate landscape of Coconut Creek, having impeccable marble countertops can significantly augment your property's market value. The alluring and sophisticated appeal of marble surfaces entices potential buyers. MGC's proficiency in marble countertop repair ensures we can revive the magnificence and functionality of your countertops, rendering your home even more enticing to prospective purchasers.

Exceptional Workmanship: At MGC, we take immense pride in our unparalleled craftsmanship when it pertains to marble countertop repair in Coconut Creek. The meticulous repair and restoration of marble necessitate a delicate touch and unparalleled skill to achieve seamless outcomes. Our team of adept technicians employs specialized techniques and tools to rejuvenate your marble countertops' original splendor. You can confide in our commitment to delivering a robust and visually striking final result.

Long-term Savings: Opting for MGC for your marble countertop repair demands in Coconut Creek is an astute investment that translates to substantial savings over time. While it might be tempting to choose a cheaper alternative, subpar repairs can lead to further deterioration and the need for costly replacements. MGC's meticulous approach ensures that our experts handle your marble countertops with the utmost care and precision.
Common Marble Countertop Damages
If your marble countertops in Coconut Creek have chips or holes, the skilled team at Marble Granite Connection can fix them and restore the beauty of your countertops. Even small imperfections can make your countertops look less attractive, so we take great care to fix these issues and bring back their original splendor.
Having uneven countertop heights can be frustrating, whether it's due to poor installation or variations in your flooring. At Marble Granite Connection, we specialize in correcting these issues to make sure your countertops are perfectly level. Our experts not only improve the appearance of your countertops but also ensure their durability.
Scratches are common in areas like the kitchen where countertops are heavily used. Our dedicated professionals have the expertise to effectively remove scratches and make your marble countertops look brand new. We use advanced methods and equipment to provide seamless repairs that leave your countertops looking flawless, just like they did when they were first installed.
Marble Countertop Maintenance in Coconut Creek
Keeping your Marble countertops in top-notch condition is vital for maintaining the appeal of your Coconut Creek home or business. Regardless of the level of foot traffic in your space, regular maintenance and repairs are necessary to keep your natural stone looking its best. It's recommended to have your Marble countertops professionally serviced annually to keep them in pristine condition. If you have a busy space with high foot traffic, you may need more frequent repairs to keep your countertops looking their best. Investing in professional Marble countertop repair services can help you maintain the quality and beauty of your natural stone for years to come.
At Marble Granite Connection, we're committed to providing high-quality services that include excellent customer service, product education, and guidance on choosing the right natural stone for your needs. Our Marble countertop repair services in Coconut Creek will restore your countertops to their original beauty, giving you the confidence to display your space. Contact us today to schedule a maintenance or repair appointment and keep your Marble countertops looking like new.