If you're seeking premium marble countertop repair services in the Sunrise area, look no further than Marble Granite Connection. As a leader in the industry, we understand the unique challenges that marble countertops face due to everyday wear, unexpected accidents, and environmental factors. Our team is committed to offering effective repair solutions that will breathe new life into your countertops.
Our team of specialists is highly skilled in marble repair. We can restore and polish marble countertops, no matter if they have minor scratches or significant cracks or chips. We use the best materials and equipment to ensure excellent results. We are also experts in color and pattern matching, so our repairs seamlessly blend with your existing marble surfaces.
In addition to repair services, Marble Granite Connection offers a wide range of options for installing brand-new marble countertops. Our experienced team can help you choose the perfect marble to enhance your space. We also provide customization options, including different edge profiles and sink cutouts. With our comprehensive services in Sunrise, you can easily enhance the visual appeal of your kitchen, bathroom, or any other living area.
We are committed to ensuring customer satisfaction. Contact us now to explore our full range of marble countertop repair and installation services in Sunrise. Our team of experts is ready to help you preserve the longevity and beauty of your countertops. At Marble Granite Connection, we promise to exceed your expectations and provide maximum value for your investment.
Marble Granite Connection Knows Marble Countertop Repair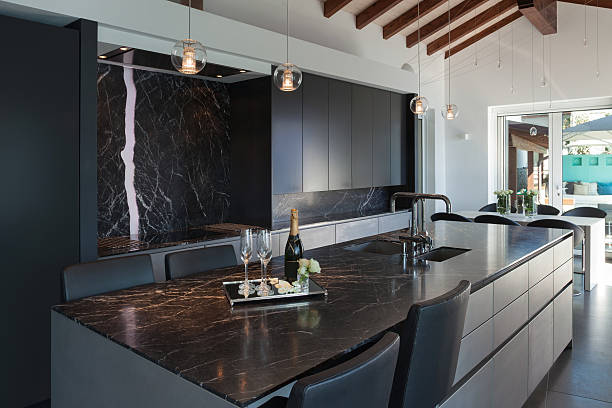 If your marble countertops have problems, it's important to trust skilled professionals who can fix them properly. Trying to fix them yourself without the right knowledge and tools could make things worse and cause more damage. In Sunrise, Florida, Marble Granite Connection is the best choice for marble countertop repair. We have the latest tools and techniques to restore your countertops to their original condition.
Our team of experienced professionals knows how important marble countertops are for the look and durability of your investment. Marble Granite Connection goes above and beyond to offer high-quality solutions at an affordable price. Our main goal is to bring back the beauty and charm of your marble countertops.
Marble Countertop Repair Advantages in Sunrise, Florida
We stand as the premier experts in the Sunrise region, dedicated to providing impeccable solutions for homeowners. Backed by our extensive experience and a team of highly skilled artisans, we assure you of extraordinary outcomes that will not only enhance the aesthetic appeal but also elevate the value of your property. At MGC, choosing us for your marble countertop repair necessities brings forth a host of advantages tailored precisely to your needs:
 Value Enhancement: In the competitive real estate landscape of Sunrise, having flawlessly restored marble countertops can play a pivotal role in amplifying your property's worth. The opulent and refined allure of marble surfaces is a magnet for potential buyers. By leveraging MGC's expertise in marble countertop repair, we can reinstate the charm and practicality of your countertops, rendering your residence more enticing to prospective buyers.

Artisanal Excellence: At MGC, our craftsmanship takes center stage when it comes to marble countertop repair in Sunrise. The intricacies of repairing and restoring marble necessitate a deft touch and exceptional finesse to achieve seamless outcomes. Our team of accomplished technicians employs specialized methodologies and tools to recapture the original magnificence of your marble countertops. Entrust us to handle your project with precision, ensuring a robust and visually striking final product.

Long-Term Economies: Electing MGC for your Sunrise marble countertop repair requisites is a prudent investment that yields enduring financial benefits. While choosing a more economical alternative might seem appealing, subpar repairs can potentially trigger additional damage, leading to costly replacements. With MGC, you can repose confidence in our experts to meticulously address your marble countertops, preventing future complications and safeguarding your financial interests.
Common Marble Countertop Damages
When your marble countertops have imperfections like chips or holes, our skilled team can restore their beauty. We understand that even small flaws can make them look less attractive, so we take great care in repairing them to their original splendor.
Uneven countertop heights can be a hassle, whether it's due to poor installation or changes in your flooring. Marble Granite Connection specializes in fixing these issues and making sure your countertops are perfectly level. Our team excels at improving both the appearance and durability of your countertops, so you can rely on their lasting quality.
Scratches are inevitable, especially in busy areas like the kitchen. Our professionals are experienced in removing scratches from marble countertops. With advanced techniques and equipment, we can repair them seamlessly, leaving your countertops looking flawless and rejuvenated.
Marble Countertop Maintenance in Sunrise
Keeping your Marble countertops in top-notch condition is vital for maintaining the appeal of your Sunrise home or business. Regardless of the level of foot traffic in your space, regular maintenance and repairs are necessary to keep your natural stone looking its best. It's recommended to have your Marble countertops professionally serviced annually to keep them in pristine condition. If you have a busy space with high foot traffic, you may need more frequent repairs to keep your countertops looking their best. Investing in professional Marble countertop repair services can help you maintain the quality and beauty of your natural stone for years to come.
At Marble Granite Connection, we're committed to providing high-quality services that include excellent customer service, product education, and guidance on choosing the right natural stone for your needs. Our Marble countertop repair services in Sunrise will restore your countertops to their original beauty, giving you the confidence to display your space. Contact us today to schedule a maintenance or repair appointment and keep your Marble countertops looking like new.