If you need marble countertop repair services in Tamarac, Marble Granite Connection is the place to go. We understand the challenges that marble countertops face from everyday use, accidents, and the environment. Our team is dedicated to providing excellent repair solutions to restore your marble surfaces.
Our experts are highly skilled in marble repair, including restoration and polishing. We pay close attention to detail and use top-quality materials and tools for flawless results. Whether you have minor scratches, noticeable cracks, or significant chips, we can seamlessly restore your marble countertop to its original beauty. We specialize in color and pattern matching to ensure a repair that blends in perfectly.
In addition to repairs, we also offer a wide range of installation options for new marble countertops. Our experienced team can help you choose the perfect marble variety for your space and customize it to your preferences, including edge profiles and sink cutouts. We take a holistic approach to marble countertop repair and installation, helping you transform your kitchen, bathroom, or any living area with elegance.
We are committed to customer satisfaction and invite you to contact us to learn more about our marble countertop repair and installation services in Tamarac. Our professionals are ready to help you preserve the durability and beauty of your countertops. At Marble Granite Connection, we strive for exceptional outcomes that exceed your expectations and maximize the benefits of your investment.
Marble Granite Connection Knows Marble Countertop Repair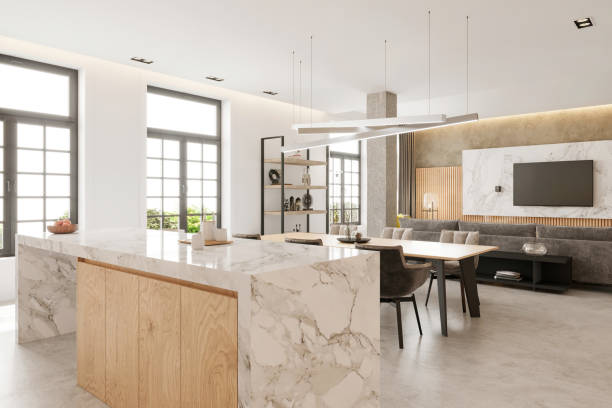 If you're having problems with your marble countertops, it's important to hire professionals who are skilled in repairing them. Trying to fix the issue yourself without the right skills and tools can make the damage worse. For people living in Tamarac, Florida, Marble Granite Connection is the best choice for excellent marble countertop repair services. We use the latest tools and advanced techniques to restore your countertops to their original condition.
Our team of experienced technicians has a lot of knowledge in reviving marble countertops. We understand how important it is to preserve the beauty and durability of your valuable investment. At Marble Granite Connection, we are committed to providing high-quality services at affordable prices. Our main goal is to make your marble countertops look renewed and refreshed, just like when they were first installed.
Marble Countertop Repair Advantages in Tamarac, Florida
Renowned throughout South Florida, we stand as the premier destination for homeowners seeking expert repair solutions. Backed by our extensive experience and a team of skilled professionals, we are committed to delivering outstanding outcomes that not only restore but also enhance the allure and value of your property. When you decide to partner with MGC for your marble countertop repair requirements, a world of advantages tailored to your needs awaits you:
Elevated Property Value: The competitive real estate landscape in Tamarac necessitates flawless marble countertops that can appreciably elevate your home's value. The luxurious and refined allure of marble surfaces is irresistible to potential buyers. MGC's specialized proficiency in marble countertop repair ensures that we can revitalize the attractiveness and utility of your countertops, effectively heightening the appeal of your residence to prospective purchasers.

Exemplary Artisanship: The hallmark of MGC is our unparalleled craftsmanship in the realm of marble countertop repair in Tamarac. The intricacies of marble repair and restoration demand finesse and unparalleled mastery to achieve a seamless outcome. Our seasoned technicians leverage cutting-edge tools and techniques to reimagine the original magnificence of your marble countertops. Count on us to leave no detail unattended, resulting in an enduring and visually stunning renovation.

Long-Term Financial Prudence: Enlisting MGC for your marble countertop repair necessities in Tamarac represents a strategic investment that can translate into substantial savings over time. While budget-friendly alternatives might be tempting, substandard repairs can cascade into further deterioration, ultimately requiring costly replacements. MGC's assurance rests in the meticulous care our experts extend to your marble countertops, assuring their sustained integrity.
Common Marble Countertop Damages
If your marble countertops in Tamarac have chips or holes, our team at Marble Granite Connection can fix them. We understand that even small imperfections can make your countertops look less appealing. That's why we pay close attention to detail when repairing them, so they can regain their original beauty.
Uneven countertop elevations can be a frustrating problem caused by poor installation or changes in your flooring. At Marble Granite Connection, we specialize in fixing these issues and ensuring that your countertops are perfectly aligned. Our team not only improves the appearance of your countertops but also ensures their long-lasting strength.
Scratches are unavoidable, especially in high-traffic areas like the kitchen. But don't worry, our skilled experts can skillfully remove scratches and give your marble countertops a fresh look. Using advanced methods and equipment, we provide seamless repairs that leave your countertops looking flawless and rejuvenated.
Marble Countertop Maintenance in Tamarac
Keeping your Marble countertops in top-notch condition is vital for maintaining the appeal of your Tamarac home or business. Regardless of the level of foot traffic in your space, regular maintenance and repairs are necessary to keep your natural stone looking its best. It's recommended to have your Marble countertops professionally serviced annually to keep them in pristine condition. If you have a busy space with high foot traffic, you may need more frequent repairs to keep your countertops looking their best. Investing in professional Marble countertop repair services can help you maintain the quality and beauty of your natural stone for years to come.
At Marble Granite Connection, we're committed to providing high-quality services that include excellent customer service, product education, and guidance on choosing the right natural stone for your needs. Our Marble countertop repair services in Tamarac will restore your countertops to their original beauty, giving you the confidence to display your space. Contact us today to schedule a maintenance or repair appointment and keep your Marble countertops looking like new.