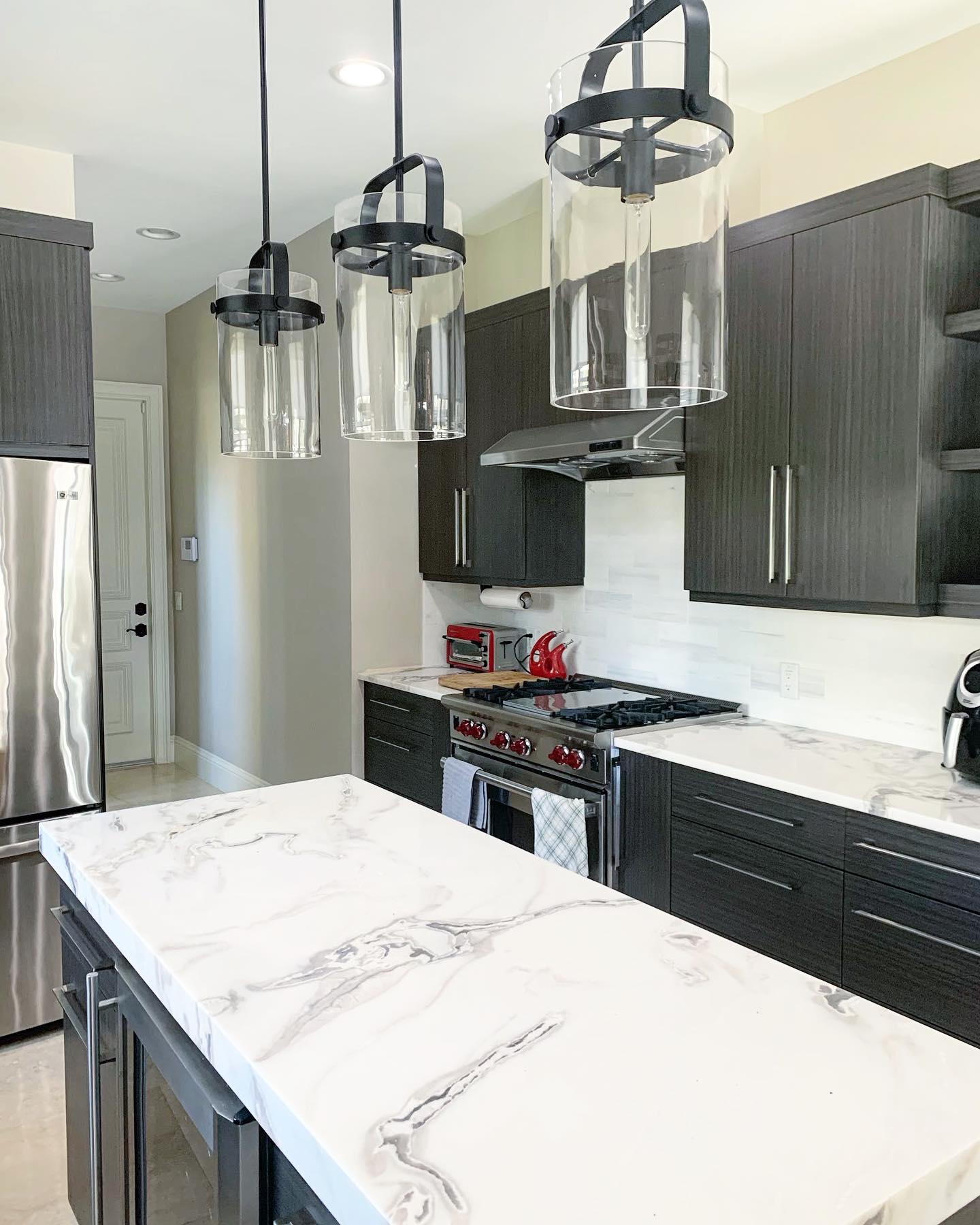 Steps For The Perfect Countertop Installation
Now is the best time to start planning that kitchen renovation you've been thinking about. The holiday season is when family and friends come over to celebrate and have fun, so why not surprise them with beautiful new countertops that will be the topic of conversation. Marble Granite Connection wants just that to happen, and to make sure it does, we wanted to put together some important steps to make sure you have the perfect countertop installation.
Plan
Obviously, planning is important for any project you're about to begin. The same goes for countertop installation. Installation can take some time, so it's important to prepare for delays with scheduling and if any additional help will be needed. Planning can be the difference between a smooth installation and a disaster.
Budget
After you've planned the installation, now is the time you have to consider a budget. There are tons of different options when it comes to countertop installation. These different options all fit into certain budget plans so everyone can find something that they like and are comfortable with. 
Know The Space
If you're going for a total renovation, it's important to know what it will look like in the future so you know exactly what to buy. Having exact measurements can save lots of time. It also ensures you dont buy too much of something. It's also important to know how the electrical connections and plumbing will change.
In-Home Measurement 
Before making an appointment to have a countertop installation, you should take measurements of the current space. They dont have to be exact, but they do help the people install exactly how much they need to bring. 
Select Your Slab
Now comes the fun part. Choosing what slab you want is your chance to see how your space will change. Marble Granite Connection has an extensive selection to choose from. We have all the favorites, including granite, marble, quartz, soapstone, and so much more. Let us know what you're interested in so we can send a sample to you as quickly as possible.
Measure Appointment 
Our team will come to you when most convenient so we can accurately measure the space where the countertops are being installed. It's important to have the space cleared so our team can work as efficiently as possible. Once we have the final measurements, we will start preparing the necessary materials.
Prepare Your Home
On the day of the installation, it's important to have the hallways and surrounding areas cleared. This ensures that our team can move materials and tools in and out of the home as quickly as possible. 
Contact the Pros Today
It's time for you to sit back and relax while the pros at Marble Granite Connections take care of your countertop installation. We'll transform your home in the best way possible! If you're looking to schedule a countertop installation or have any other questions about what we can do for you, visit our contact page or call us at 954-783-2118.