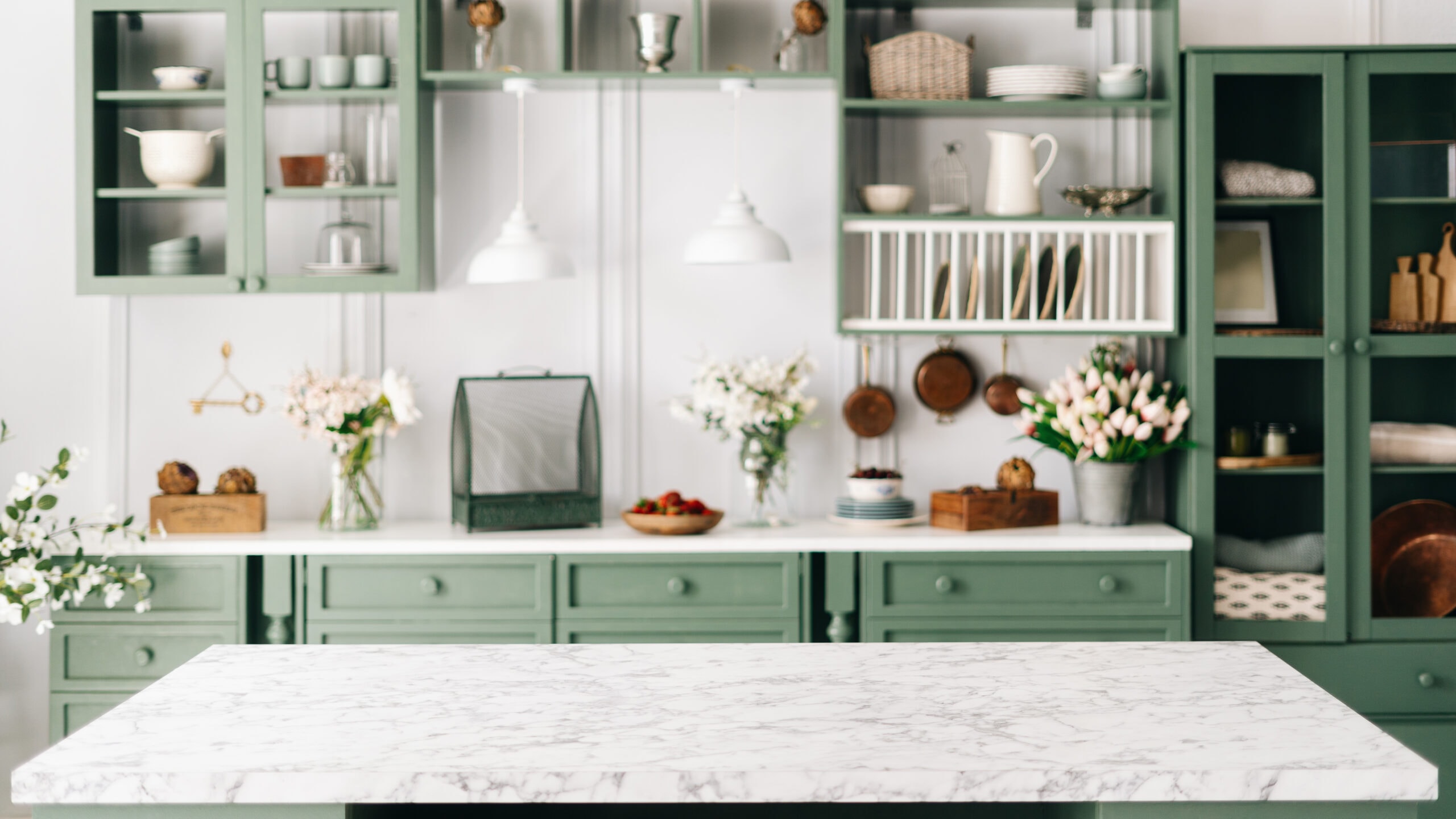 Tips for Cleaning Your Kitchen Countertops
Tips for Cleaning Your Kitchen Countertops
Looking to freshen up your kitchen but don't know where to start? It's easy to forget about your kitchen counters when it comes to cleaning, but these areas are the breeding ground for germs and bacteria. To get the most out of your cleaning efforts, follow these tips for cleaning your kitchen countertops and you'll get your cleaning done quickly and efficiently. Once you're finished, you'll enjoy a sparkling clean kitchen with spotless kitchen countertops. 
Cleaning Your Quartz Kitchen Countertops
Quartz is a man-made, strong stone material for kitchen countertops. Quartz is durable, stain-resistant, and heat resistant which means it can last for years. It still requires some maintenance to keep its great look. Here are some tips for keeping your kitchen countertop clean:
Use cleaning products made for quartz surfaces

For daily cleaning, use ammonia-free cleaner or any non-abrasive household cleaning products. Lemon, ammonia, and bleach can damage the surface of quartz countertops. 

Use mild liquid soap, warm water, and a soft cloth to remove residue

Clean spills immediately from quartz surfaces.
Will Quartz Stain?
Since quartz is a hard, non-porous material, it is unlikely to stain. Liquids will not be absorbed by quartz the same way they are absorbed by other materials such as marble. They may be highly stain resistant, but that doesn't mean they are completely stain-proof. To completely avoid stains, wipe away any dirt, grease, or spills quickly to reduce the chance of stain forming.
Countertop Protection Tips
Do not place items coming out of the oven or stove directly onto the counter surface. Heat generating appliances, such as slow cookers, can cause some countertop surfaces to crack or discolor. Always use a hot pad to allow for airflow under the hot object. 

Try not to cut or slice directly on the countertop surface. This can lead to permanent scratches and cuts as well as the dulling of your knife. 

Use coasters to protect from staining

Do not stand or sit on stone countertops. Some stones will crack if excessive force is applied.
Can I Bleach My Kitchen Countertops?
It is NOT recommended to use bleach or any other chemical cleaners on your kitchen countertops. Bleach and other harsh chemicals can damage the surface of your countertops. It can also wear down the surface of your countertop.
What Cleaners Should I Use?
To get the most residue off of your countertops, warm water, and a soft cloth will work the best. If your countertops are a little grimier, some mild liquid dish soap and water can do the trick. Products such as MORE Surface care and Stone & Quartz Cleaner + Protector are both amazing products.
Looking For New Countertops?
Everyone loves the appearance of brand new kitchen countertops. Cleaning your kitchen countertops can help bring back that new appearance. If your countertops are beginning to grow old, it may be time to upgrade. Contact MGC today to upgrade your kitchen area.