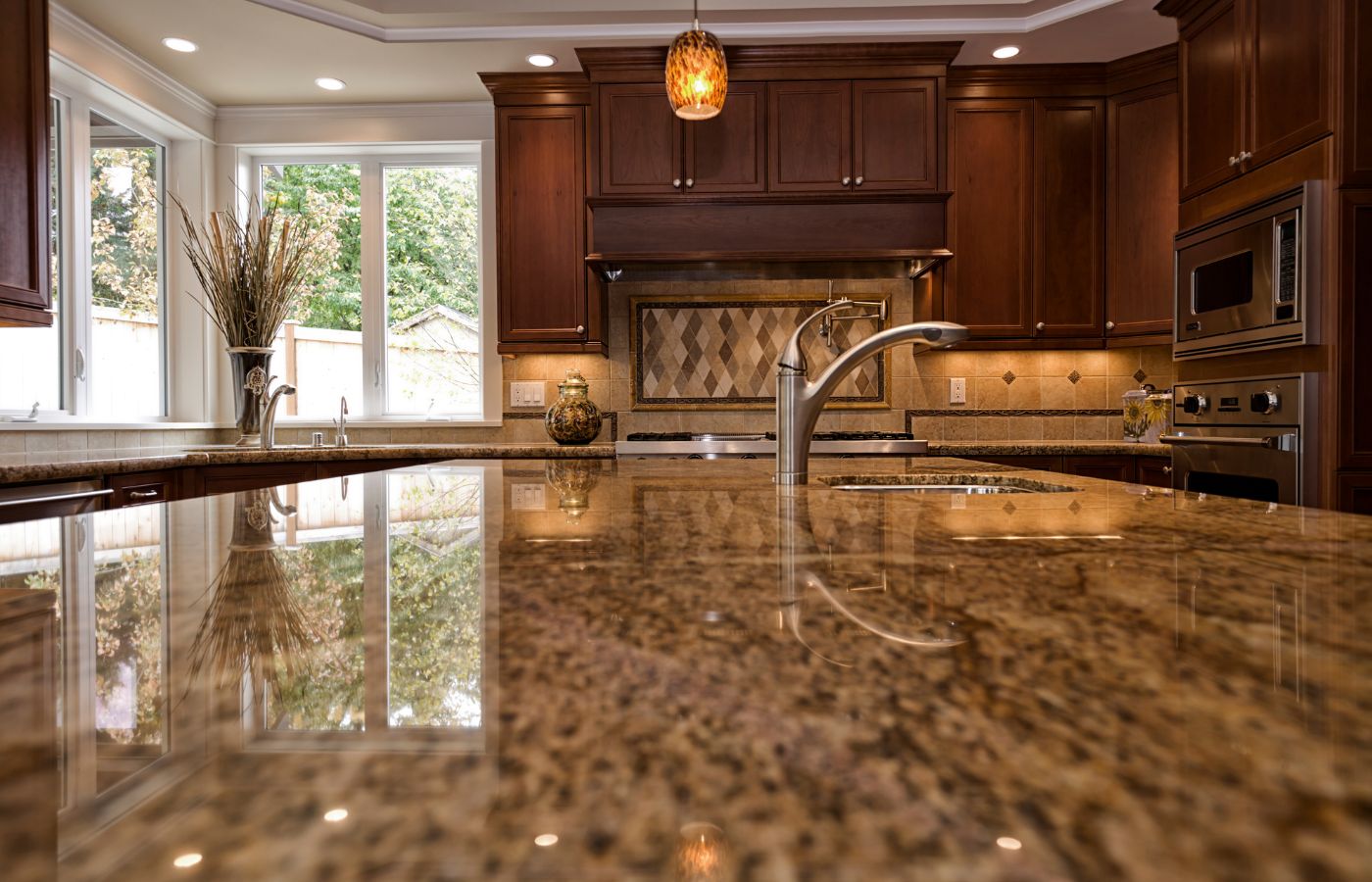 What Areas of Your Home Benefit From Granite Countertops?
What Areas of Your Home Benefit From Granite Countertops?
Granite countertops have been a popular choice for home renovation projects for a long time now and for good reason. The beauty and durability of granite make it an ideal material for kitchen and bathroom countertops. The kitchen and bathrooms aren't the only areas that can experience the beauty of granite countertops. 
Beyond its aesthetic appeal, there are several other areas in your home that benefit from having granite in place. Marble Granite Connection has been helping South Florida homeowners find and install the perfect granite countertops for their homes for years, so we know the perfect places to install these wonderful countertops. Let's take a look at some of these areas and how granite can add value and functionality to your home.
Kitchen Countertops
The kitchen is one of the most frequently used rooms in any home, making it the perfect place to install granite countertops. Not only do they add a touch of elegance to your kitchen, but they also offer several functional benefits. For one, granite is highly durable and resistant to scratches, stains, and heat. This means that you can chop, dice, and prepare food directly on the countertop without having to worry about damaging it.
Another benefit of granite kitchen countertops is their low maintenance requirements. Simply wiping down the surface with a damp cloth is usually enough to keep them looking their best. If you do manage to scratch or stain your countertop, it's often possible to repair it with a simple polishing process.
Bathroom Vanity Tops
Granite is not just limited to the kitchen. It's also a great choice for bathroom vanity tops. The beauty and durability of granite can give your bathroom a sophisticated, spa-like feel. Plus, granite is also resistant to water damage, making it an ideal material for bathroom surfaces that are constantly exposed to moisture. Just ensure that your granite countertops are properly sealed as water can easily make its way under your countertops without it. 
Fireplace Surrounds
Fireplaces are often the focal point of any room, so why not make them even more impressive with a granite surround? The natural beauty of granite will add warmth and elegance to your fireplace, while its durability will ensure that it lasts for years to come. And, since granite is heat resistant, you don't have to worry about it becoming damaged by the heat from your fireplace.
Outdoor Kitchen Countertops
Granite is not just limited to indoor spaces. It can also be a great choice for outdoor kitchens. The durability and resistance to heat, moisture, and stains make it an ideal material for outdoor countertops. Plus, its beauty and elegance will add to the overall look of your outdoor living space.
Bar Tops
If you have a home bar, why not add a touch of sophistication to it with a granite bar top? Not only will it look great, but it's also a practical choice. Granite is resistant to spills, stains, and scratches, making it a great material for a surface that is frequently used for entertaining.
Window Sills
Window sills are often overlooked when it comes to home renovation projects, but they can add a lot of character to a room. By installing granite window sills, you'll not only add beauty to your home but also durability. Granite is resistant to the elements, so it won't warp or rot over time
Table Tops
Granite table tops are not just beautiful, they're also highly durable. Whether you're using your table for dining, working, or just as a surface to display your decor, a granite table top will last for years to come. Plus, it's easy to clean and maintain, making it a practical choice for any home.
Granite countertops are a popular choice for home renovation projects for good reason. They're beautiful, durable, and functional, making them the perfect material for a variety of surfaces in your home. From kitchen countertops to window sills, granite can add value and functionality to any space in your home.
At Marble & Granite Connection, we have an impressive selection of different granite countertops to choose from so you can find one that works best for your home. If you want new granite countertops installed in your home, contact us today so we can get started!