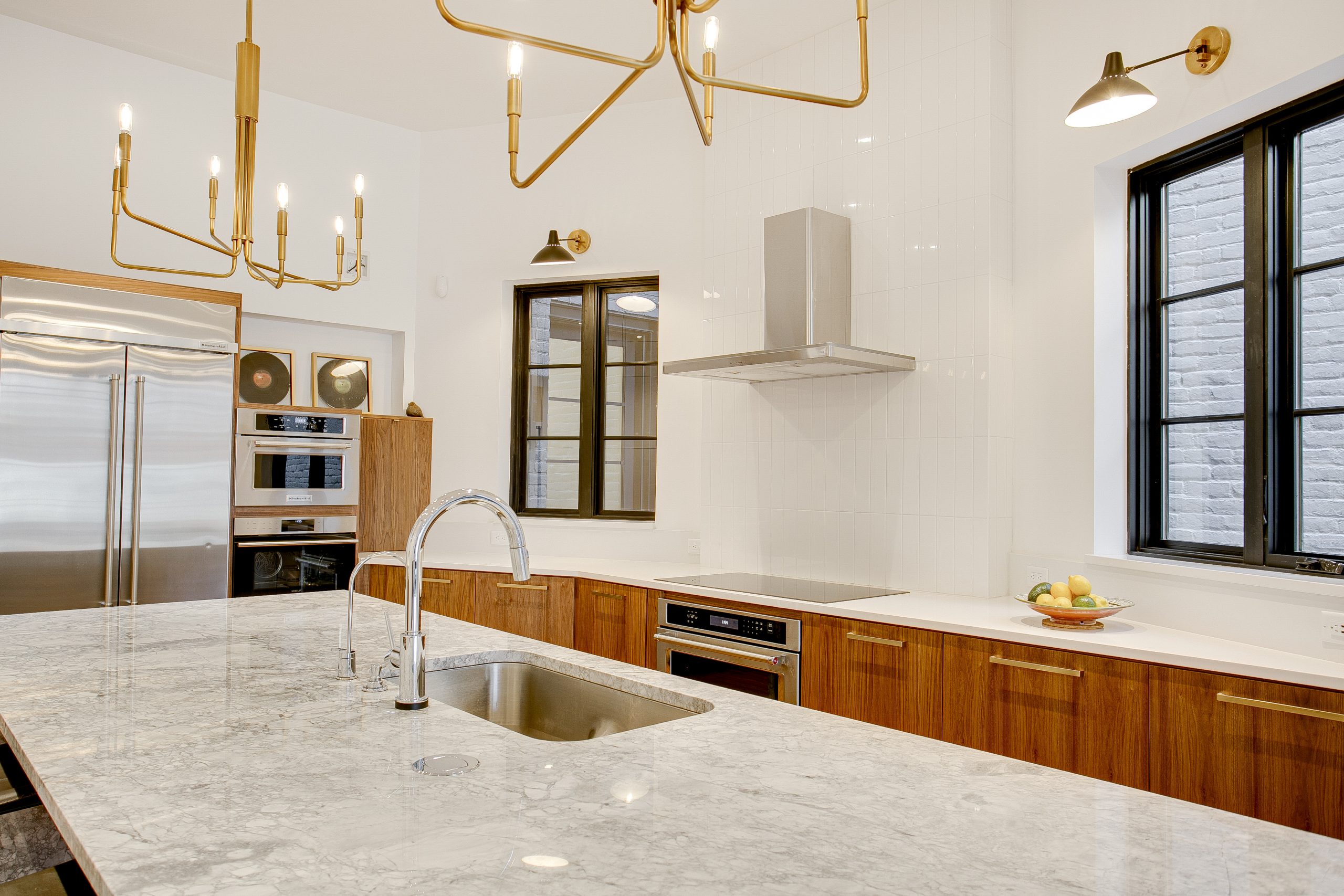 Where To Buy Marble Countertops
Marble has long been a favorite for kitchen remodeling for its beauty and durability. Other stones have recently become popular but marble remains the real MVP of stones. Homeowners in Pompano Beach are going all crazy over marble countertops this year. And why not? The wonderful display of its elegance in a variety of white, black, grey, green and rose colors adds a spectacular edge to your kitchen and bathroom.

What is Marble?
Marble is naturally very porous and can be easily stained or scratched. Preparation and proper care are important steps you'll want to take to maintain the natural color. However, they offer elegance and a crisp, clean pallet for your bathroom or kitchen. The naturally occurring stone acts adds a cool touch to your kitchen or bath. This stone is known for sophistication and can be a great centerpiece for your home.
What makes marble a popular choice among South Florida Homeowners is the fact that marble is incredibly heat resistant. This makes it perfect for countertops and backsplashes in the kitchen. It does however require care for it to last you a lifetime. It's advised to prolong the life of the material by using mats and pot holders for placing your hot dishes and pans. Once a year apply a good quality sealant to help guard against spills, stains, and chips.
Where Can Marble Be Used
Marble is a very versatile stone that is suited for usage in many areas. Marble can be used in the whole kitchen, as a statement for an island top or just in an area used for baking. Professional chefs love it – you can see it used in many bars and restaurants. Some marble is naturally harder than others. Depending on where it was quarried the hardness can vary greatly. Italian Calacatta is much softer than Vermont Danby, even though they look almost the same.
Marble Prices Per Square Foot
The average cost for marble slab countertops is $60 per square foot but can range from $40 to $100 per square foot. Material and installation costs depend on type, grade, size, transportation, and more.
Slabs are more popular than tile for counters since they have a cleaner look and simpler maintenance, however, tiles can cost 30 to 50 percent less.
Marble Tile vs. Slab
A marble slab is a large, uniformly cut piece of stone. They are often custom cut to fit the dimensions of your kitchen counter space. Marble tiles are thinner squares that can be used as flooring or backsplashes. This type of stone can be used to create two types of backsplashes: tile and slab.
Slab backsplashes – You can match your countertop and backsplash to create a seamless bold look. Installation of a solid stone may require a professional due to the size and weight. It is always the safest option to hire a pro when working with heavy masonry, especially when being applied to walls.
Tile backsplash –  If you are going for a bold seamless look a slab is the way to go, if you prefer the look of marble at a lower cost tiles are a budget-friendly option to bring this timeless stone into your kitchen or bath. Installing a tile backsplash is a project that a pro or DIY-er can easily accomplish, again a pro is always recommended.
Where To Buy Marble Countertops In Pompano Beach
Have you been searching for Marble Countertops near me in Pompano Beach and its surrounding areas? Well, your search ends here. At Marble & Granite Connection we are Pompano Beach's #1 supplier of custom marble countertops.  We help you match the color of your marble to the theme of your space. Marble comes in many exotic colors and tones such as gold, orange, matte grey, black, white, and many other shades. Our marble experts will help you select the right stone to match your existing decor and appliances.
Knowing the characteristics of the marble along with the kind of wear and tear you expect in your kitchen can help your Marble & Granite designer advise you in the decision-making process to help select the marble best suited to you and your family.
We will measure your area (twice) and cut the marble to fit snugly into that space. Our expert Pompano Beach Marble installers will place the stone into your kitchen or bathroom and make the necessary cuts for things like sinks and faucets.
Contact Marble & Granite Connection for the Best Custom Marble Countertops in Pompano Beach and South Florida
Marble & Granite Connection has been providing quality services to countless patrons across Broward and Palm Beach County for many years. We have been able to satisfy our customers with high-quality marble countertop installation. Contact us today for marble countertop installation services near me, We promise you that you'll be added to our growing list of satisfied customers. For any inquiries, you may call us at 954-783-2118 or visit our contact page.