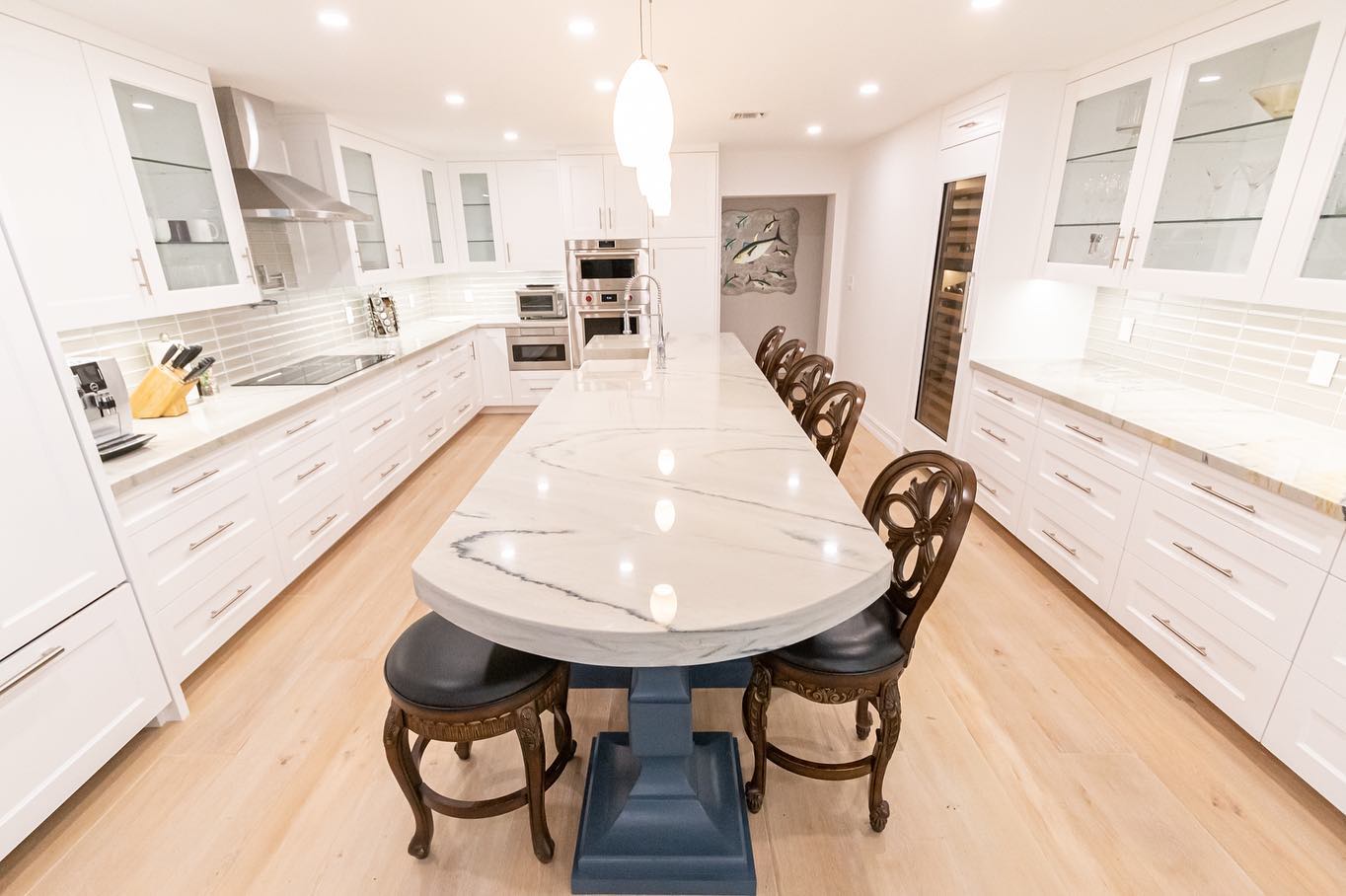 The Top Granite Colors
Granite has been a staple in homes for years and there's good reason for it. It's extremely durable, heat resistant, scratch-resistant, and stain-resistant. These benefits make it one of the best options for kitchen countertops. You may be thinking of having countertops installed in your kitchen, but now you can't decide on what color option you want to go with. Marble Granite Connection wants to help you with this decision by showing some of today's trending granite colors. We'll go through each one and try to show how it goes with the style you're going for.
Granite comes in a wide variety of colors and patterns. Planning a countertop installation can already be a headache as is, especially with the large variety of granite colors available. Here are 5 of the highest trending colors. 
Valle Nevado
If you're a fan of intricate designs, then you may have just found the granite color for you. Valle Nevado is a naturally light cream natural stone and features beautiful deposits and slakes of natural minerals. This type of granite pairs well with dark or light cabinetry thanks to its black, gray, and taupe specklings. 
Dallas White
If you're looking to brighten up your kitchen and make it feel more open than ever before, Dallas White is for you. Dallas White features grey and lavender shades mixed with its beautiful creamy undertone. It pairs perfectly with white backgrounds. It can also make a nice contrast with dark cabinetry or appliances.
Thunder White 
Are you a fan of marble but dont want to spend the money or do you like the strong qualities that granite offers? Get the best of both worlds with Thunder White granite. This stone mixes grey, white, and cream swirls to give it an appearance similar to that of marble. It's one of the most beautiful granite colors around thanks to its rather elegant appearance. It pairs extremely well with dark wood floors, dark or bright cabinets, and red accents help emphasize the red flecks found in the stone. 
Azul Platino
This stone is perfect for those looking to update their bathroom or kitchen with something that has blue-grey tones. Its speckled appearance goes with almost everything. Every slab of Azul Platino is different due to the different patterns and colors. It's also customizable with different countertop edges.
Steel Grey
One of the darker granite colors, this stone is perfect for those who want to make a bold statement with their kitchen or bathroom. It also comes in a matte finish to reduce the glossy look. This granite goes well with white cabinetry and will make them pop. 
Contact the Pros Today
It's time for you to sit back and relax while the pros at Marble Granite Connections take care of your countertop installation. We'll transform your home in the best way possible! If you're looking to schedule a countertop installation or have any other questions about what we can do for you, visit our contact page or call us at 954-783-2118.